I'm So Glad You're Here!
If you're here for the first time, you may want to know a bit about me, so here it goes…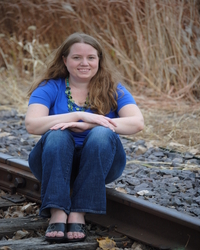 I'm an experienced Family Consultant, Counselor, Recovery, Life and SYMBIS Coach. I specialize in working with teens, college students, and young adults from a Christian perspective. I've worked with the Next Generation and their families for nearly two decades in various settings like a nationally recognized substance abuse treatment center, the college campus, and the local church.
I'm a real and straightforward person who knows what it is like to struggle. I know what it's like to face the frustrations and stress of life and relationships as a teen, student, and young adult. Working through my own obstacles allows me to help others overcome theirs.
It's an honor to work with young people to help them become all God created them to be and start living in freedom! Nothing excites me more than helping the Next Generation discover their purpose and helping them reach their full potential!
What Makes Me DIFFERENT THAN OTHER COACHES?
Are you looking for a different kind of Recovery and Life Coach for teens and young adults? Then, you're in the right place! Just like you, when I'm investing in someone I care about or myself … I want an expert. I also want someone I know I can trust and who also relates.
Listen, God created us with a body, mind, and spirit. They are all connected and effect each other. So, it's vital we look at all these areas of your life in order for you to be successful! Sadly, you'll find most Coaches will only focus on being your best in your body, your mind, or your spirit and don't understand the importance of holistic Coaching.
In addition to specialized education, training, and credentials, I have extensive experience working with teens, young adults, and their families during the transition to adulthood who may also face addiction or mental health issues.
I hold degrees, a license, and certifications specific to young people, Coaching, and Therapy.  I focus on these areas and continue to keep myself sharp by constantly learning and attending professional trainings so I'm equipped to meet my client's unique needs.
WHY Recovery and Life Coaching?
Even working at one of the premier recovery treatment programs in the country, I quickly figured out it's critical to get the best treatment, but that isn't enough. You see, few people understand treatment is only the first step in the recovery process.
In reality, recovery is a one of the hardest things you'll ever do in your life and there's nothing easy about it!
Through the years, I saw some of the same clients return to treatment time after time. There were others who relapsed, but didn't make it back to treatment as they either were put in jail or died as a result of their addictions.
Although I was relieved for the ones that made it back alive, I found myself frustrated with how difficult recovery was for them. I felt the pain, frustration, and anger as I talked with their families. Families just couldn't understand what they were doing back in the same place and why addiction was still controlling their lives! All they wanted was for their home to be peaceful and for everyone to be happy, healthy, and successful. They were EXHAUSTED. 
Nothing can prepare you for what you'll face once you leave tr­­­­eatment, a recovery home, or another kind of residential setting like a military, therapeutic, or boarding school. Returning back to life at home is overwhelming no matter how much you prepare.
The reality is, just getting back to life puts you at high risk for returning to old unhealthy coping skills and behaviors.
I've often thought there must be something missing during this transition and there must be a better way to prevent relapse!
This is when I discovered Recovery and Life Coaching and what a huge difference it makes in supporting long term recovery!
When people have a Recovery and Life Coach after treatment, they are more successful at avoiding relapse and returning to old destructive behaviors. Plus, they're able to discover their God-given purpose, create a new and amazing life in recovery, and start living up to their full potential!
Recovery and Life Coaching truly is the missing link between treatment and lasting change! Having the right support is essential to avoid relapse or returning to old behaviors. This is especially true during the first months and years after leaving treatment, a recovery home, or another kind of residential setting like a military, boarding, or therapeutic school.
My EXPERIENCE
Ever since I can remember, I've always been the person others sought out when they were stressed out, overwhelmed, stuck, struggling with faith, lacking motivation or direction, or needing encouragement.
In college, I served as Spiritual Life Campus Director, Student Body Chaplain, and on Student Senate. I had the privilege of leading all the college campus student ministries.  I often gave guidance and spiritual direction to students who were stressed out and overwhelmed by the pressures of college, young adult life, career decisions, relationships of all kinds, or struggling with issues of faith. I also helped students through crisis like death of loved ones and overcoming pain and trauma from the past.
During college, I also interned at Big Brothers Big Sisters where I led after school programs.
At my church, I served on the leadership team of a very large high school and college group, Cross Current, with my Coach and Mentor Jeanne Mayo (also known as the "Youth Leader's Coach").
During grad school, I was a Counseling intern at my church, City First Church. 
I spent nearly a decade working as a Lead Inpatient Adolescent Addictions Counselor at Rosecrance Substance Abuse Treatment Center. I worked almost exclusively with young men there. This helped me become an expert in adolescent and young adult mental health and addictions as well as relapse prevention as I worked with young people struggling with dual diagnosis. So, once you're in a stable place, I can Coach you through all these challenges so you remain healthy and discover more freedom!
I understand how much all these issues impact family and close relationships. Working side by side with parents, grandparents, siblings, and the entire family has also meant so much to me! Coaching them in their own recovery makes all the difference so they can best support their loved one who is struggling while moving forward themselves!
Families usually sacrifice their peace, freedom, and joy when they live with a struggling young person. They surrender to the behavior of the family member, live in a world of secrets and shame, and often live in confinement in their own homes.
Coaching siblings and supporting parents through their own feelings, thoughts, and behavior not only radically increases the chances of their family member's success in recovery, but the personal benefits are also huge! It's exciting to help the entire family begin to take care of themselves, start living their dreams, and find their freedom again!
Besides Coaching young people in recovery and their siblings, I also Coach others as they transition into adulthood. The pressures teens and young adults face are overwhelming! There is stress with parents, friends, dating relationships, trying to excel in school, transitioning to college and independence, career choices, getting married, starting families, professional frustrations, finances, health issues, and so much more!
There are so many transitions and decisions to be made as a young adult that have a lifelong impact. Coaching can help you reduce the stress and overwhelm, help you through with those difficult relationships, transitions, and decisions to prevent long-term pain of making the wrong decisions!
As you can see, there are so many reasons I'm so passionate about working with young people! Let's face it, growing up and making the transition into being an adult isn't easy and there are all kinds of places along the way to get stuck. This is why everyone needs a Recovery or Life Coach at some point!
What's NEXT?
If you're ready to work with me and move forward with your life, then Contact me TODAY. If you have questions about Coaching, Benefits of Coaching, or have other questions be sure to explore the other pages of my website. If you have any unanswered questions, please don't hesitate to contact me.
Looking forward to connecting more with you!
P.S. Here are some details about my EDUCATION, LICENSES, CERTIFICATIONS, and ENDORSEMENTS…
National Board Certified Counselor
Licensed Professional Counselor (LPC)
Working towards final licensing as a Licensed Clinical Professional Counselor (LCPC)
Nationally Certified Counselor (NCC)
Certified Alcohol and Drug Counselor (CADC)
Adolescent Treatment Endorsement Certification (ATE)
Nationally certified as a Board Certified Coach (BCC)
In final certification stage for Board Certified Master Christian Life Coach (BCMCLC)
Specialized Coach training in Stress Management Coaching and Relationship Coaching
Member of the American Association of Christian Counselors (AACC)
Member of the International Christian Coaches Association (ICCA)
Member of National Association of Christian Women Entrepreneurs (NACWE)
Master of Arts (MA) in Counseling Psychology from Trinity International University
Bachelor of Arts (BA) in Psychology with a minor in Youth Ministry from Judson University