Basic Comprehensive Drug and Alcohol Test

This is the most complete drug and alcohol test panel which targets over 600 prescription drugs, illicit drugs, and very recent alcohol consumption. This test detects the following: Anticonvulsants, Alcohol, Amphetamines, Barbiturates, Benzodiazepines, Cocaine, Creatinine (ensures the specimen hasn't been diluted or tampered with), Marijuana, Methadone, Methamphetamines, Narcotics/Opiates, Propoxyphene (Darvon).
Alcohol (EtG/EtS) Test

This test detects recent ingestion more accurately and for a longer period of time than standard alcohol tests. It provides greater sensitivity and accuracy by measuring both EtG/EtS. If alcohol was ingested, this test will detect it for up to 3 to 4 days or approximately 80 hours after ingestion using the most sophisticated, sensitive, and specific equipment and technology available.
Premium Synthetic Marijuana Drug Test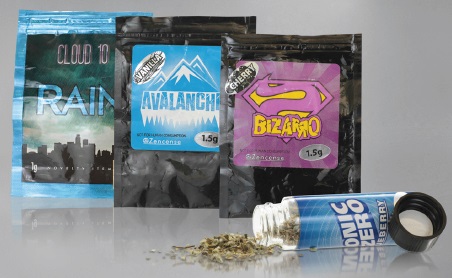 This test accurately identifies 30 drugs and now includes 11 emerging synthetic cannabinoids. I can say with confidence that Redwood Toxicology lab is on the forefront of researching and identifying synthetic cannabinoids. They are the first laboratory in the world to develop a urine-based metabolite test for Synthetic Marijuana. Since they are the first to develop reliable test methods, they offer considerable expertise and a strong reputation for scientific innovation.

Synthetic Marijuana has become very common especially among teens and young adults, is often legally sold as they are deceptively marketed as incense or herbal smoke products.
Users often turn to these herbal smoking products that are deceptively marketed as incense or herbal smoke products and sold under brand names such as K2, K3 Legal, Spice, Syn, Haze, Cloud Nine, Mr. Myagi Zero, Tyranny Green, Warped, Dragon Spice, Triple Diamond, Dream Smoke, Genie, Smoke, Potpourri, Buzz, Pulse, Hush, Mystery, Earthquake, Ocean Blue, Stinger, Serenity and at least 50 others. Synthetic cannabinoid compounds have been found to be 4 to 100 times stronger than Marijuana.
In July 2012, the DEA banned 20 synthetic cannabinoids, citing the number of calls to the poison control centers around the nation increased to 139% in recent years. A nationwide ban restricts the manufacture, purchase, and use of 20 compounds containing these dangerous substances. Even with the ban, persistent designer drug chemists attempt to circumvent laws by developing new compounds with similar chemical structures.
Designer Stimulant Drug Test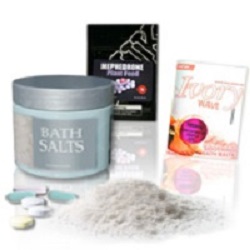 This test is the first of its kind available in the world and tests for 21 designer stimulants. Teens and Young Adults in the United States and other countries have died from using these products. United States Poison Control and National Drug Intelligence have all issued health warnings, noting nationwide emergency room visits related to these drugs.
In October 2011, the DEA announced an emergency ban on some of these substances. While synthetic stimulants appear to affect users in ways similar to amphetamines and cocaine, reports concerning aggression, extreme paranoia, and suicide suggest they may be more acutely toxic.
Doctors at poison centers are also increasingly concerned about these products as they are causing increased blood pressure, increased heart rate, agitation, hallucinations, and delusions. Erratic and dangerous behavior to self and others are also often a result of using these drugs. Synthetic stimulants are produced in clandestine labs, and sold online or available at smoke shops.
Promoted as "bath salts," "research chemicals," or "plant food," product labeling attempts to circumvent regulation by suggesting they are not for human consumption. Additionally, some forms of designer stimulants may be sold as "legal" MDMA (Legal X), or sold and veiled as MDMA tablets.
Kratom Drug Test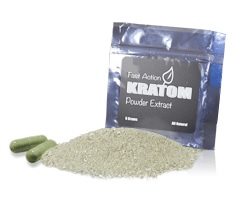 Kratom is a dangerous substance that reflects an emerging "legal high" and, until now, has evaded drug test monitoring. With this test, now you'll know if they are abusing Kratom.
Kratom is an addictive psycho-stimulant and emerging drug of abuse Despite being sold as a "natural" and "legal" high, Kratom is known to be a dangerous and addictive drug. Cases of "Kratom psychosis" in addicts, including hallucinations, delusions and confusion, have been documented.
While currently not restricted under the Controlled Substances Act, the U.S. Drug Enforcement Administration (DEA) lists, Kratom as one of its newest Drugs and Chemicals of Concern. Kratom (Mitragynine) is currently promoted on numerous websites and at "head shops" nationwide as a legal, medicinal plant with psychoactive properties and is sold in the form of leaves, powder extract, and capsules.
The DEA notes that Kratom is mainly abused orally as a tea, or chewing the kratom leaves. Widely available over the Internet, vendors sell Kratom in the form of leaves, powder, extract, and capsules.
Some reports indicate trace amounts of Kratom have been found as an additive in so-called "bath salt" drugs. Depending on dosage, the high can last two to three hours. With the emergence of once "legal high" drugs like K2 (Spice) and bath salts, popularity of Kratom has surged.