Families: Recovery and Life Don't Have to be So Stressful!
Recovery Coaching and Life Coaching for teens and young adults can help your son or daughter create the life they've always wanted…
Do you wonder:
Why does our family life have to be so stressful?
What am I going to do now that my kid is addicted to drugs or alcohol?
Will my son or daughter really be able to make all the changes they need to in order to stay on track?
Why aren't my kids happy?
Are my other kids getting what they need while the one is causing trouble or is away getting help?
Are my kids ready for college or to take on adult responsibilities?
You are NOT alone! Parenting Teens and Young Adults is Stressful.
Most families struggle with so many questions and fears like these throughout the teen and young adult years. This is especially true when a family member is causing stress or is transitioning back into the home after they've been away getting help they desperately needed.
You're probably exhausted and fed up with the constant stress and struggle of family life being less than you'd like it to be.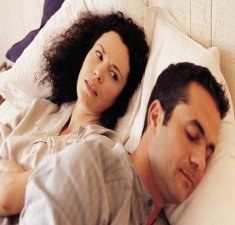 Maybe you lay awake at night worrying about your kids because they are hurting or seem to be getting off track.
Maybe you're awake thinking about how one of your kids is affecting the others.
Or, maybe you find yourself feeling guilty because you're sleeping the best you have in a long time since you know your son or daughter is away getting help so you don't have to sleep with one eye open. Then again, you fear what it will be like when they get home because you know it will be very hard for them to stay on track.
Whatever the case, you're tired of watching all they've been going through and the stress it's caused your family.
Like every parent, you long for a happy and healthy family where your kids are successful.
When it comes to your son or daughter do you:
Fear positive changes they've made won't last and your life will return to all the chaos?
Worry because they refuse to go to Therapy saying "I'm not sick" or "I'm done talking about the past?"
Get nervous they're not ready to come home even with all the progress they've made?
Hate seeing them so stressed out by life and recovery, but don't know how to help?
Become irritated by their choice of friends and wish they would choose better friends?

Hurt seeing them get their heart broken by friends and dating relationships?
Watch them struggle with the behavior or addiction of a family member or friend, but feel hopeless because you can't get them to talk to you?
Feel exhausted from trying everything you know to get them to take responsibility?
Grow more and more concerned they have so little self-esteem and self-confidence?
Get frustrated from constantly telling them to set some goals and figure out what they want to do with their life because they can't live at home forever?
If you've asked yourself any of those questions, then keep reading…
You CAN stop worrying because your son or daughter CAN overcome these things!
Through Recovery or Life Coaching, they can:
✔
Prevent relapse while creating a new life in recovery
✔
Be empowered to become who they're meant to be without analyzing the past
✔
Reduce their stress, be less overwhelmed, and create a more balanced life
✔
Develop healthy relationships and achieve independence in a healthy way
✔
Gain tools and coping strategies while learning how to communicate their feelings
✔
Figure out what their values are and focus on what's really important
✔
Move forward in their life with more self-esteem and confidence
✔
Strengthen their recovery
✔
Put what they've learned into action while protecting your treatment investment
✔
Learn to set healthy boundaries and date without losing themselves
✔
Identify their unique purpose and passion, discovering what they want for the future
Your family does NOT have to struggle all alone. Recovery or Life Coaching can help.
No one taught you how to parent your kids through the stressful times or what to do if one of them struggled with an addiction. So why would you know how to help them?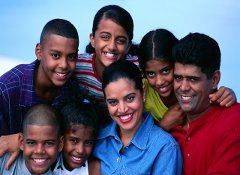 Imagine what a Big Difference it would make if someone could help!
Imagine what it would be like if someone could actually help them put the tools they've been learning in treatment into practice in their everyday lives when they get home.
Imagine the stress it would take off your family if they have clear direction for their future, had the confidence to pursue it, and are excited about living a healthy life!
Imagine what it would be like if you knew that while your family or one of your kids may be struggling or away getting the help they need, the others are getting the support they need to stay on track instead of getting lost in the chaos.
Imagine if your family didn't have to feel alone as you continue your journey after treatment. Instead you had the comfort of knowing you have someone to come alongside of you who has walked this road with countless families before.
The Young People I Coach
I Coach young people who struggle with drug and alcohol addiction or the multitude of issues that come during this tough stage of life.
The teens and young adults I Coach are very motivated and determined to find a way to answer these questions:
Is this all there is to life?
How can I have the life and relationships I really want?
How can I be successful in life and recovery?
Through Coaching, I assist them in getting unstuck so they create a life they're excited and passionate about. They can have healthy relationships. They can find their purpose so they begin to develop goals and reach for their dreams. They can learn to manage their stress and emotions. They can prevent relapse so your family can put the past behind.
Not only can your son or daughter see huge benefits from Coaching, but your entire family can get stronger!
What Makes Me Different from other Therapists, Recovery and Life Coaches?
I have close to two decades of training and experience with teens, young adults, and their families who have struggled with many of the same things you're dealing with right now.
My approach with Coaching teens and young adults is tailored to their unique needs. I listen closely to what their recovery and life goals are and come alongside to help them be successful.
I'm passionate about helping teens and young adults move out of all the constant stress, painful relationships, and drug and alcohol addictions to a life they're excited and passionate about!
I have a proven track record working with teens, young adults, their families as well as other professionals who care about them.
I'll partner with you and other professionals in your lives to make sure your son or daughter has the best possibility of success.
The foundation of my Counseling, Recovery and Life Coaching is a holistic approach with a Christian perspective. I work on all areas of life including physical, mental, social, and spiritual so they receive the most benefits.
If you want to move your family beyond stress and for your teen or young adult to start living a life they're excited about, consider Recovery Coaching or Life Coaching with me.
What You Need To Do Now:
If you're ready for your family to work with me, then Contact me TODAY. If you aren't sure what kind of help is needed for your situation or what to do next, consider a Family Consultation. If you have questions about Coaching or have other questions, be sure to explore the other pages of my website. If you have any unanswered questions, please don't hesitate to contact me.
Images provided by and used with permission from Microsoft and FeeDigitalPhotos.net