Would you like to buy Young Living Essential Oils for Wholesale Prices?
IF YOU OR YOUR FAMILY MEMBER ARE CURRENTLY, HAVE BEEN, OR ARE CONSIDERING BECOMING A PRIVATE CLIENT, PLEASE PLACE YOUR ORDER HERE.To enroll as a Young Living Wholesale Member do so here. The form asks "Who introduced you to Young Living Essential Oils?" choose "No One Referred Me / I Do Not Have a Sponsor or Enroller." To keep our professional relationship free of distractions, Young Living will automatically assign you to another Young Living Representative who will assist you. If you're by chance assigned to me, I'll ask for you to be reassigned as our professional relationship is my number one priority.
If you are NOT a private client, keep reading for the options available to you …
Now that you've made the exciting decision to try some essential oil products, I want to help you get started and support you. So, it's time to set up your Young Living account. As a "Wholesale Member" you get a 24% discount. So, make sure you choose that option instead of "Retail Customer." Membership is the ONLY way to access to the kit and discount so it's REALLY important!
 

WHOLESALE MEMBERSHIP

 
When you enroll as a Member, it's similar to a membership in a buying club (like Sam's or Costco), you have the opportunity to purchase Young Living oils for wholesale prices. For most product orders, that means BIG SAVINGS – up to 24%. There's NEVER any obligation to distribute or sell anything even though sometimes this type of account is referred to as a Distributor account. You simply get to purchase oils at a discounted rate. You only have to order $50 worth of products a year to keep your membership active and if you choose to never order again your membership simply becomes inactive.
As a Member, you can purchase oils at wholesale prices whenever you want. You will also have access to tons of extremely valuable information about each product as well as training materials.
Keep in mind: real essential oils don't expire (except citrus after many years) and essential oils are used one drop at a time. There are approximately 85-100 drops in the 5mL bottles and 250 drops in 15 ml bottles. So, a bottle could last a long time!
When you want to share the products with others, this gives you the option to earn commissions. Once you start sharing your amazing results from using the oils with your friends, they will want some too. So, you can take advantage of earning a paycheck for doing that or simply send them my way and I'll take great care of them for you. Simply check the box marked "Wholesale Member" on the enrollment form.
I HIGHLY recommend choosing one of these two starter kits when you enroll (listed under "See More"):
PREMIUM STARTER KIT
MILITARY BASE PREMIUM (great for those serving in the military both at home in the USA and abroad)
I ONLY recommend the Premium Starter Kits since other kits do NOT include a set of essential oils (you can always get one of the other kits later). I started with this kit and started experiencing incredible benefits right away from all the oils in this kit! It is BY FAR THE BEST VALUE and the best way to try many oils that each have countless uses. This is a kit I NEVER want to be without since I use all of these oils all the time!
Young Living recently added a new essential oil diffuser options and an additional essential oil to this kit, but didn't even raise the price! Plus, purchasing these oils in this kit allows you to purchase them at a discounted rate rather than purchasing them individually which will save you a great deal.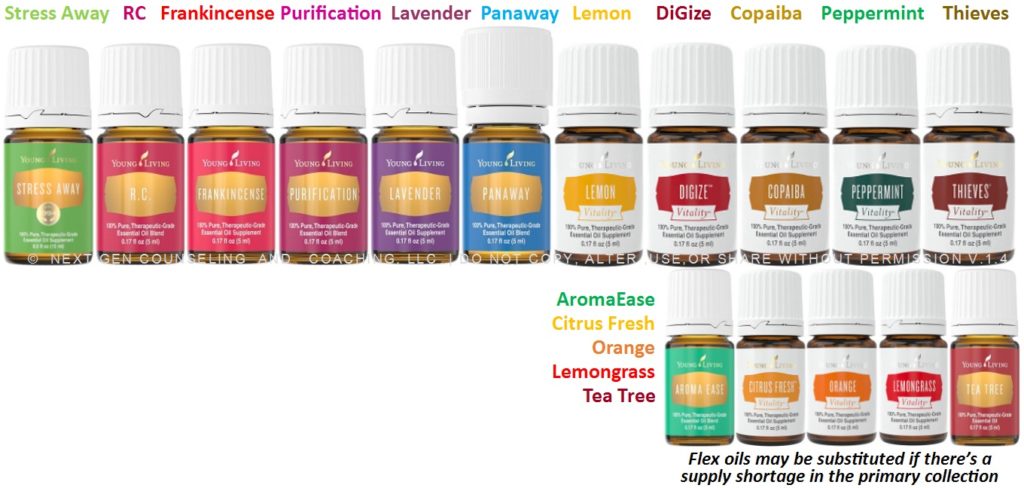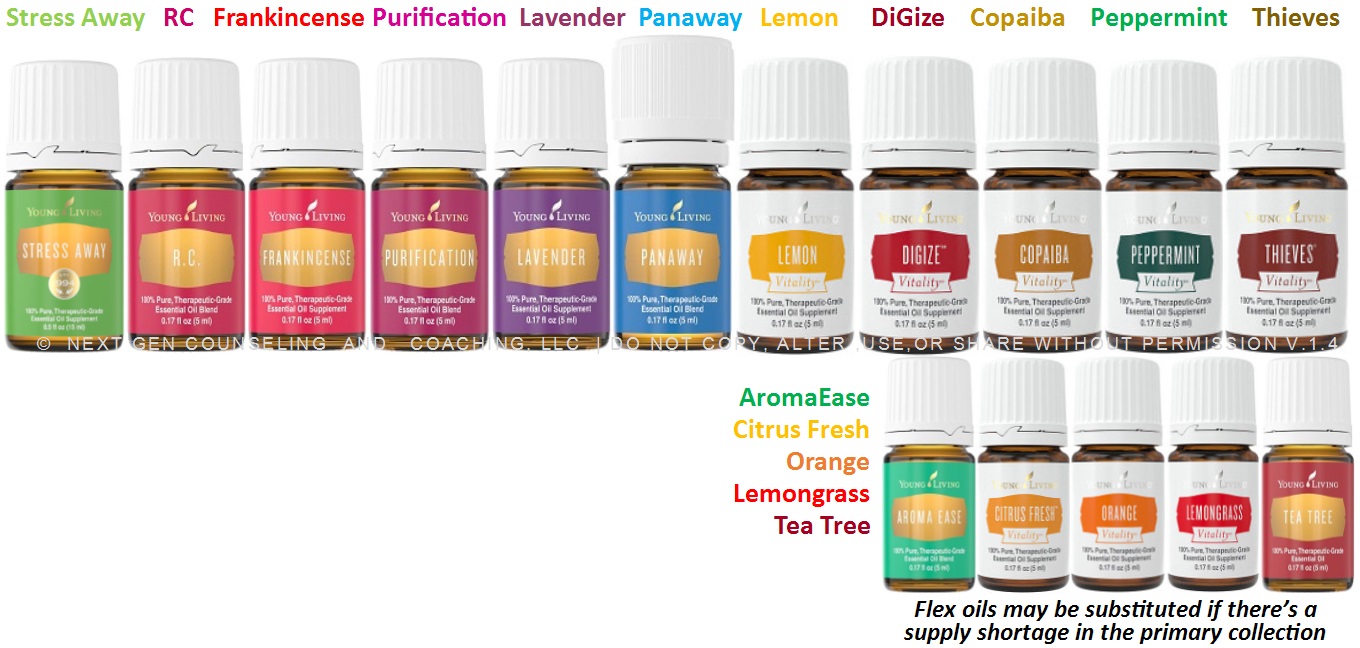 CHOOSE YOUR DIFFUSER…
With your Premium Starter Kit you get to choose a Dewdrop at the base price or upgrade your diffuser. You can't go wrong with any of these diffusers, but if you want to splurge a bit, the Aria Diffuser is AMAZING and comes at at HUGE discount!!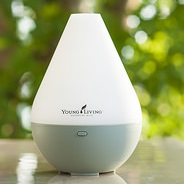 The Dewdrop Home Diffuser is more than just an aroma diffuser, it also functions as a humidifier and atomizer in one simple-to-use product. Its ultrasonic technology breaks any mixture of essential oils and water into millions of microparticles, disperses them into the air, and releases the constituents found in Young Living essential oils.Custom designed with up to 4 hours of continuous diffusion, automatic shut-off, and ambient light control, the Dewdrop Home Diffuser can transform any space into a spa-like atmosphere.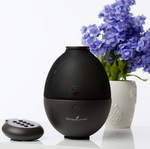 The Rainstone Diffuser's elegant design and handcrafted artistry make it an exquisite piece of art to complement any décor and transform any space into an inviting, aroma-filled atmosphere. It's created with an exquisite and rare purple clay found only in a small region of China, each Rainstone Diffuser is handmade using ancient craftsmanship passed down from generation to generation for more than 1,000 years. Young Living's Rainstone features include: 1-8 hours of continuous ultrasonic diffusion,  5 soft LED light settings, a negative ionizer, and  remote control.

The Aria Ultrasonic Diffuser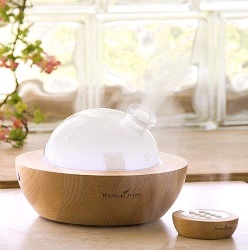 combines the latest in ultrasonic technology with a variety of useful features. The included remote lets you choose from a selection of soothing, built-in sounds or enjoy the multicolored LED lights. With the built-in speakers, you can plug in your own personal music player and enjoy the music of your choice. It's unique, natural way to bring the benefits of essential oils into your home or workplace.
BOTTOM LINE: The Premium Starter Kit is an AMAZING value no matter what diffuser you choose! With the Premium Starter Kit you save over $200 right away off the retail cost of these products!!  The Dewdrop Home Diffuser alone is valued at almost $90!! Your savings increase from there as the value of the Rainstone is $234 and the Aria is $307!

Not only that, but your membership allows you right away to make any current and future purchases at wholesale prices (24% off of retail)! Plus, you will have the ability to earn points towards free oils and products right from the start when you enroll in the Essential Rewards program.

LET'S RECAP! In your Premium Starter Kit for just $160 you get…
ELEVEN bottles of Essential Oils

Your Dewdrop Diffuser (you can choose to upgrade your diffuser)
2 NingXia Red Singles – a powerful antioxidant drink with NingXia wolfberries and essential oils.
2 Samplers Sets of each of Young Living's most five popular oils (Lavender, Peppermint, Peace & Calming, Lemon, and Thieves)
10 Love It? Share It! Sample Bottles so you can share your love for oils with family and friends
10 Love It? Share It! Cards
Essential Oils at a Glance poster
Young Living Roadmap
Essential Oils Magazine
An AromaGlide Filament 
Essential Edge
Product Guide and Product Price List
Your Young Living Membership that lets you save 24% off retail and also you have the opportunity to earn free products with Essential Rewards!  To maintain your Membership, just order 50pv a year.

Seriously, Young Living has OUTDONE themselves! I my Premium Starter Kit didn't even come with a Diffuser, only had nine (not eleven) oils, samples, newsstand magazines, or many of the other things you get! And I paid the exact same price you pay!! I can't even tell you how BEYOND AMAZING this is!!!!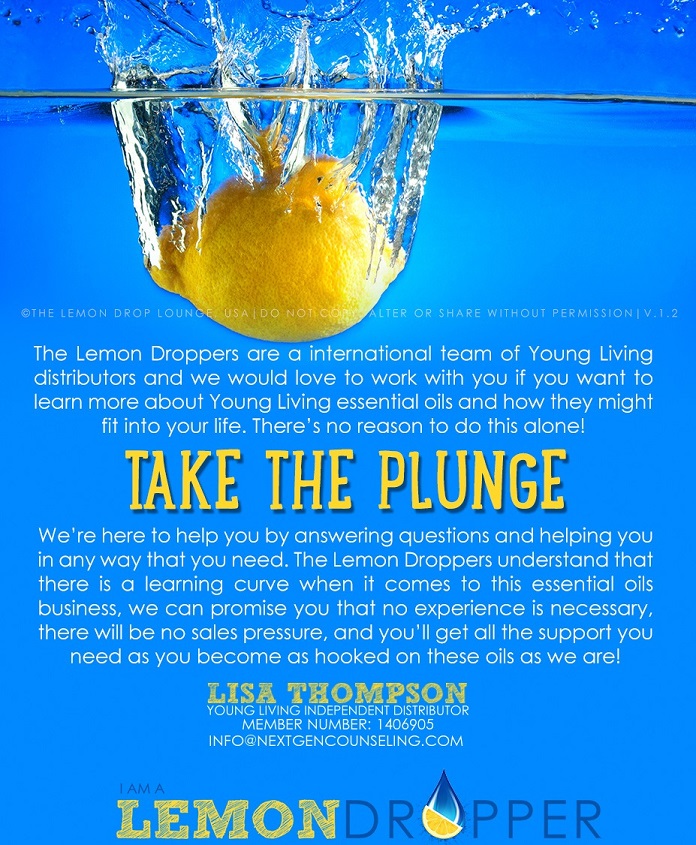 If you're wondering how to use your oils, there's LOTS of support for you too …

As soon as you order your Premium Starter Kit, I'll place you in an secret Facebook group where you can get ask all the questions you want and get answers 24/7. This private and exclusive group currently has over a 1,000 people who LOVE oils and use them every day! We are all about supporting each other! So, if you don't have a Facebook account, even if you use it for nothing else, you'll want to get one ASAP so you can be a part of this community. I learn new things there every single day and someone there always has the answer to my questions!
If we aren't Facebook friends, I'll send you an invite via email to our Facebook group after you enroll. For those who use a different email for Facebook, just let me know. If you don't receive an email from me, contact me here.  And of course, you can always ask me questions if for some reason you don't find your answer in the Facebook group and I'll do my best to help you find the answers!

Interested in the business side of Young Living?
Young Living is a very GENEROUS company and will compensate you well when you're willing to invest some time and work. The income opportunity Young Living provides when you share your love of Young Living products with your friends and family is incredible and you determine how much you make. I'll teach you my system on how to quickly build your business. After we do some basic business training together, I'll also add you to another secret Facebook where we talk all about the business side of things (we do NOT talk about those things in the other group). 
Our Young Living Team is EXPLODING and growing much faster than any other in the Young Living history. You will not find any other group like ours out there. So, you'll get in on all of our secrets in our private group. You'll find out what we are doing differently that has resulted in MASSIVE growth.

So no worries, you will NOT be alone on this journey! You'll find an incredible community with Young Living! 
When you choose to work the business side of Young Living with our Team, you have access to other incredible exclusive benefits you will not get with any other Young Living team! For instance, you'll have exclusive free access to your own professionally designed marketing materials, training, and everything else you'll need to make sharing Young Living SUPER SIMPLE!
Young Living itself is growing so rapidly that month after month there is record-breaking sales growth. You can see the income potential with Young Living here.
Check out some of the reasons why people love Young Living so much …
Our focus on helping our friends and family get healthy so we'd love for you to join us. Just talk to me after you enroll or any time if you decide you want to explore the business end. If not, there will NEVER be any pressure to do so.  You are ALWAYS welcome to simply order products as you wish.
Speaking of getting these amazing products into your hands, lets get your kit ordered!!
10 Easy Steps to Order Your Oils
On the Young Living Enrollment Page,

choose WHOLESALE MEMBER so you get 24% off retail prices and is the only way to get your PREMIUM Starter Kit.



Make sure the number 1406905 appears in BOTH the Sponsor ID AND Enroller ID boxes. Otherwise type that number in (don't cut and paste the number as sometimes it creates a problem). During the enrollment up process, it will show my name.

If you don't use this number, you will be set up with a stranger and NOT have access to all the things I shared, so this is SUPER IMPORTANT!

Choose your country and language and fill out your information.

Check the box to receive emails and text messages from Young Living so you receive company emails so you'll know about the monthly discounts and promotions as well as important company news. Please be aware that other people in the company may also get in touch with you to offer support.


Create a username, password, and a pin number (your pin is important. You'll need this every time you contact Young Living via chat or phone so write it down along with your new Member number).

Indicate how you file your taxes. This gives Young Living the ability to pay you when you refer friends and family (who doesn't like to get paid for a referral?). For legal purposes, it does ask for your social security number. If you never refer anyone, your social security number will never be used. Our team NEVER pressures people into the business end … EVER. We want you to use and love your oils and will help you out as a Member whether you work the business end or not.
Choose your PREMIUM STARTER KIT. I HIGHLY recommend choosing one under the

PREMIUM KITS tab OR MILITARY ADDRESS PREMIUM KIT if you have an APO address under the Specialty Kits tab. 

Choose an Essential Rewards Kit if you wish. Essential Rewards is an incredible loyalty program and you can see some amazing benefits here). When you enroll from the start, you can start gaining exclusive benefits immediately.

Add any of the other Premium Starter Kits (yes! you can order the others too), oils, capsules, supplements, and products to your order. There are always GREAT monthly promotions for free products when you order at least 190pv, 250pv, or 300pv. You will get an additional oils when you enroll in Essential Rewards from the start. Who doesn't love free products?


Choose your shipping method, pay, and your order will be on its way!

BONUS #1: Check out The Essential Oils Handbook.  You'll learn more about the oils in your Premium Starter Kit and how to use your oils.

BONUS #2: As soon as your get your kit ordered, go into your account and take a look around. There are LOTS of resources for you there. Pay special attention to the Young Living Getting Started Checklist and YL University

BONUS #3: While you wait for your order to arrive, go ahead and read some tips for getting started so you're all set to go when your kit arrives

If you have any questions about the process, check out this video.
*All information is based on USA prices and products. Accounts can also be set up for those in other countries. Prices and product availability varies for each country based on the country's laws. Choose your country at the top of the enrollment form.
** Always work with your Healthcare Provider regarding All physical concerns, seek Professional Treatment for All Addictions, and a Professional Counselor to process through difficult emotions, thoughts, and behaviors.**
DISCLAIMER: These statements have not been evaluated by the Food and Drug Administration (FDA). These statements are not intended to diagnose, treat, cure, or prevent any disease. Always consult your health care professional about any serious disease or injury. Do not attempt to self-diagnose or prescribe any natural substances such as essential oils for serious health conditions that require professional attention. If you have a health concern, consult with your healthcare professional. If you are pregnant, nursing, plan to use essential oils with young children, take medications, have medical conditions, research each oil and discuss it with your healthcare professional. Any testimonials regarding products are based on individual results and do not constitute a guarantee you will achieve the same results. Essential oils may be suggested as a possible benefit to assist you in your life, but are never prescribed by Lisa Thompson. For more information see the complete Terms and Conditions of Use.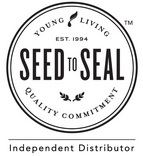 Distributor #1406905
Save
Save
Save
Save
Save
Save
Save
Save
Save
Save
Save
Save
Save
Save
Save
Save
Save
Save
Save
Save
Save
Save
Save
Save
Save
Save