Professionals: Do you wish you could do more for your clients?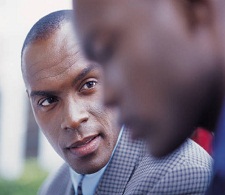 Working with teenagers, young adults, and emerging adults is tough especially when they don't know their true value or they've gotten off track.
Are you working hard and investing a lot of time, energy, and resources, but often feel frustrated by the lack of lasting results?  Does it seem like no matter how much you give them, it's never enough?
Working with professionals like you over the years, I've had countless candid conversations about our work with young people. I've heard your frustrations. I've heard time and time again you wish you could offer more.
Can you relate to any of these frustrations?
You're getting ready to discharge a client from treatment, but can't find services in their area that fit their needs for follow up care.
You know they need accountability and help, but traditional Counseling doesn't seem to be the right fit.
Clients continue to relapse, return to treatment or jail, and some even die as a result of their behavior.
Counseling, outpatient, meetings, and sponsors haven't worked, aren't meeting all their needs, or they simply don't connect for one reason or another.
You've offered them every kind of support you have available and they still make poor choices and get mixed up with the wrong people.
Clients continue to return to old behaviors after you've worked so hard to help them get on track, but they just don't have the resources, support, or accountability when they go back home or to the college campus to live.
You're concerned because they're unmotivated, bored, and their grades are slipping.
You wish you could provide better support to siblings when their brother or sister is causing chaos in the family or is now in treatment. You know they too are having a hard time, but don't think they necessarily need Counseling.
You can help with their physical or spiritual needs, but you know they need help in areas that are outside your expertise.
You wish families could afford to send them to recovery homes, military, boarding, or recovery schools where they have long-term support and accountability. But the fact is: great long-term programs aren't cheap.
You know that with a little more support your client could likely turn their behavior around and not have to be removed from the home environment for help.
They need the accountability of drug and alcohol tests, but they find ways of getting around store bought tests.
The family needs more accountability and Coaching to move forward in a positive direction.
If you've had any of these thoughts you certainly aren't alone. You need to keep reading…
I share these same frustrations, as I too want all of my clients to be successful. So, I've spent an enormous amount of time looking for solutions to meet their unique needs. Unfortunately, I often don't find what I'm looking for. I'm willing to guess that you've had the same problem.
I've referred clients to Therapists, outpatient, support groups, and other community services knowing it was unlikely that they'd ever follow through. I wished there was some other way to help them get the support they need, but I had exhausted all the options. So, I had to make the best referral I could and pray they'd show up to the appointment.
For some reason, traditional services aren't a good fit or don't work out for some of our clients. 
So, we need alternatives.  
As a Counselor, young people tell me time and time again things like this:
I want to get back to my life and activities after treatment. Outpatient treatment doesn't fit into my schedule, I don't have transportation, and besides it didn't work before I came to inpatient treatment so it won't help now after I've done all this work!
I connect with the wrong people at outpatient and support groups so afterwards I feel like making poor choices, drinking, or using drugs.
I feel uncomfortable and misunderstood at support or community groups when there's nobody there I  can relate to.
I don't need Counseling because I'm not sick and don't want to keep talking about the past. I'm ready to move forward and work on accomplishing my goals for the future!
Yeah, it would probably help if someone kept me accountable, but I don't need Counseling.
The people I've worked with don't understand me.  They are so old and out of touch they just don't get people my age!
It's no wonder with all these objections that we make the best referrals we can find and our clients still don't show up.

Sure, some of our clients use these as excuses, but those are the ones that aren't really ready to make real life changes. Others are serious about changing and need support during this tough time.
Some really do need Counseling, but others who don't have mental health issues just need some extra support.  Some can benefit the most from the combination of Counseling and Coaching. The right services and combination of services is vital to long term success!
So, what do you do when the available resources don't meet their needs or they refuse all available options?
I've asked myself this question for many years. Then, I discovered Recovery and Life Coaching. I had not heard much about Recovery or Life Coaching before so I set out to find out more.
Listen, at first I was skeptical. Then, I started to research and discovered the Recovery and Life Coaching we see on TV is usually not a fair representation of Coaching. I found Recovery and Life Coaching may be new professions, but both have quickly gained acceptance among professionals due to the incredible results.
The results of Life Coaching have been tremendous due to the early intervention and getting the young person support before Counseling is ever needed.
Recovery Coaching is one of the most effective tools in maintaining lasting recovery because of the huge successes in breaking the relapse cycle. It has introduced the idea of recovery maintenance and discarded the broken thought process that treatment is a 28 day sprint when recovery is really a marathon.
Only after I did some thorough research the light bulb went on for me! I knew this was the solution to all those objections of young people and their parents. A unique solution like this also solves so many of the frustrations of professionals.
What's different about Recovery and Life Coaching?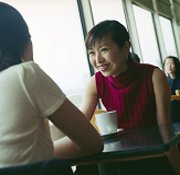 Young people love Recovery and Life Coaching because it's creative and fun. It's not focused on the past, but instead focused on moving forward!
It's individualized to meet them where they are at.  It helps them be less overwhelmed and stressed out because they learn to balance their life, emotions, and relationships along with preventing relapse. They even wake up to their potential, dreams, and goals so they reengage in life.
If they're in recovery, it helps them create new lives in recovery that they are excited about!
Imagine if you could find an alternative for your clients which:
Treats recovery as a marathon and not a sprint, focusing on long term recovery management and relapse prevention
Helps them make better choices and choose healthier relationships
Provides continued accountability, support, and resources they need to reach their goals, stay on the right track, and prevent relapse when they return to the home or college campus
Helps them find their purpose and passion so they get excited about life
Gives a voice to siblings who have gotten lost in the shuffle of their brother or sister's behavior or addiction
Partners with you to make sure their needs are addressed in a holistic way: physical, mental, social, and spiritual
Helps them turn things around before they reach the point of needing to leave the home to get help
Assists emerging adults in making successful transitions
Sounds amazing doesn't it? Those results aren't just possible with Recovery and Life Coaching; they are expected when clients are committed to moving forward with their lives.
Let's partner together!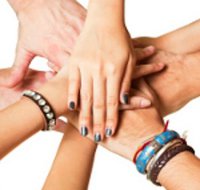 I strongly believe in professionals partnering together with teens, young adults, and their families to provide the best opportunity for success.
I pick up where you leave off whether you're coming to the end of Counseling, graduating them from your school or program,  or discharging your client from treatment. Once they transition back home, I'll help them really use the tools you've given them. They will also continue to find new passions to replace their negative behaviors.
They might need extra accountability and support while they are in your care.
They need more individualized help outside of school, church, or what your services are able to provide.
Maybe you work with them in the legal system, they are on probation with you, or on drug court. You know they need more accountability to make some serious life changes before the end up in prison.
Whatever the situation, I build on all the time you've invested to make sure they continue to make progress. 
Some Professional Details …
Is

Coaching the solution you've been searching for?
If so, Contact me TODAY so we can get your client started. If you have questions about Coaching, Recovery Coaching, or have other questions, be sure to explore the other pages of my website. If you have any unanswered questions or are still not sure if your client is a good referral, please don't hesitate to contact me.
If there's another way that you'd like to partner together professionally or just want to introduce yourself, I'd love to hear from you! Be sure to also connect with me on LinkedIn and just let me know in your invite you're connecting from my website.
Images used with permission from Microsoft