Teens and Young Adults: Recovery and life do not have to be so stressful!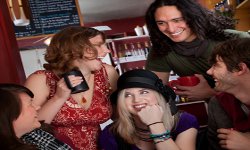 Being a teen and young adult is tough.
You have all the pressures of friends, dating, school, your family, activities you're involved in, and maybe a new career too. To top it off, you have to figure out what in the world you're going to do with your future and maybe you have your recovery to worry about too!
So many things are being thrown at you it's hard not to get overwhelmed by it all!
It does NOT Have To Be This Way!
The good news is you can reduce your stress and have a more balanced life you love!
I'm guessing you're tired of feeling stressed out, stuck, and wondering if this is all there is to life. But that's exactly what you're doing and it's so frustrating!
Maybe you also you want to be successful in your recovery, not constantly worrying about relapsing. All you want is to put the past behind you and create a new life you're passionate about!
For one reason or another, life has gotten really stressful. You find yourself overwhelmed by all your relationships, responsibilities, and recovery.
You are Not Alone!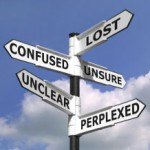 Most young people are overwhelmed and frustrated by all the demands of life and the stress of relationships. I bet it seems nobody ever really taught you how to figure out your purpose, have healthy relationships, live a balanced life, or create a whole new life in recovery.
If you're new in recovery, you probably already know that lasting recovery is very challenging, tests everything within you, and simply can't be accomplished alone.
You probably know, many people fail even after the best treatment because they don't know how to use the tools they were given in treatment once they get home.
Imagine what it would be like if you weren't constantly so stressed out…
What if you could:
✔  Get unstuck and take back control?
✔  Develop healthy relationships instead of being frustrated with all the drama?
✔  Manage your emotions instead of being so overwhelmed?
✔  Prevent relapse and leave the past behind?
✔  Reach YOUR goals and live YOUR dreams?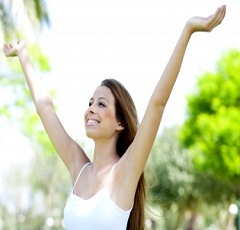 These results aren't just possible, they're expected with Recovery and Life Coaching! You can develop a life you're excited about! A life with less stress, healthy relationships, and strong recovery!
Maybe you've been through treatment and relapsed afterwards so think treatment doesn't work. When in reality, you were unable to put all you learned in treatment into practice in your life so you relapsed.
Maybe you or someone else has thought Counseling may help you, but you didn't go because you thought to yourself, "But I'm not sick!" or "What's a Counselor going to do for me anyway?"
Or maybe your family insisted you go to Counseling, but it didn't work because they just wanted you to talk about your past and your feelings.  But, you don't have any deep feelings or dark secrets to share with them so you stopped going. Or maybe you quit because you didn't connect with them.
Sound familiar? Well, the good news is that Coaching is different than Counseling!
Coaching is About You Starting to Live the Life of Your Dreams!
Most of us at some point feel we want things in our lives to be different, but struggle to make changes. We don't always know how to make the changes we need to or can't do it on our own because we get stuck or don't know what do to next.
Coaching isn't about the past or exploring all of your feelings. It's about helping you make changes so you get from where you are to where you really want to be. With a Coach, you'll get there much faster than you would if you try to do it on your own!
Why Work With Me?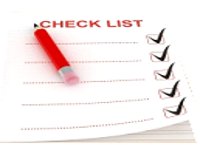 I have a lot of experience working with teens and young adults like you who were struggling with the same kinds of challenges you're struggling with.
Working together, we'll create a life with purpose you're passionate about! We'll work together to build strong, healthy relationships and leave the drama behind.
With Recovery Coaching, I'll also show you how to use the tools you were given in treatment and put the past behind while living a great life and having fun staying clean and sober. Together we'll create the new life in recovery you've been longing for so you can say goodbye to treatment centers for good!
Ready to Experience These Same Results for Yourself?
Don't let anything get in your way! Contact me or have your parents or Counselor contact me TODAY so we can get started creating the life you've been dreaming of! 
If you have questions about Coaching, Benefits of Coaching, or have other questions, be sure to explore the other pages of my website. If you have any unanswered questions, please don't hesitate to contact me.
Images used with permission from Microsoft